CHANGE IS GOOD
The next two months will be intense. I have a lot on my plate… but I am working hard and hopefully smart to accomplish my artistic goals. I have been painting in the front portion of the studio because the back (where the metal/wood shop is located) is without heat. It is good anyway to take a break from sculpture and enjoy painting without restraint.
What's coming up?
FEB 13th 7 pm // Oklahoma Sculptors Society – Giving a 1 hr lecture about my art & design
MARCH 7 6:30 – 9:30 pm // Museum of Osteology – Teaching an adult art lesson
MARCH 29th // wings of ART auction & gala March 29th 2014 – Directing/organizing/exhibiting
APRIL 2014 // Solo show @ Istvan Gallery – Enclaves from my paintings, lighting, furniture, jewelry
+ Possibly doing the Sculpture Park @ OKC Festival of the Arts again this year
Sgt. Schultz patrolling and inspecting.
My painting method is spontaneous and very textural. Sometimes my work will have 2 to 10 paintings underneath the final layer. It is a process that I go through to achieve a desired effect. Every color and stroke is based on my current state of emotions. This way of painting is very primal and expressive for me but the final product can look minimal and organic.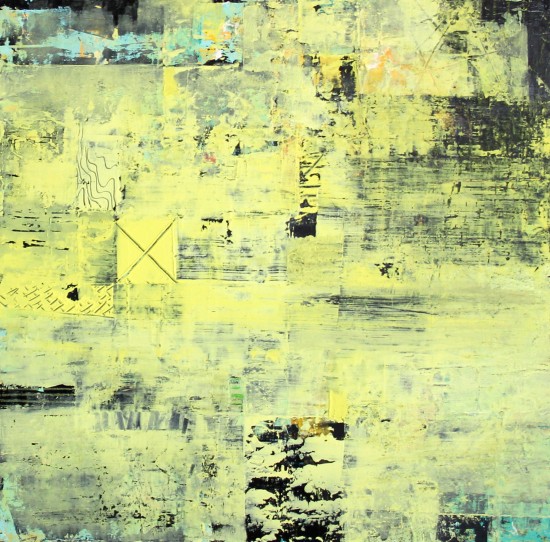 It's nice to not have to contemplate a painting and it's message. I just want my work to be pleasing to the viewer.
I will keep posting my work as I progress… thanks for stopping by:)